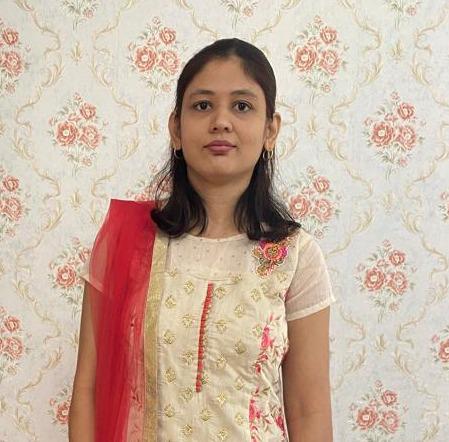 Determination Badge
Kiran Chaudhari
Senior QA Engineer
Kiran is one of our most sincere and dedicated QA team members. I admire her work ethic, which includes taking responsibility, following up with clients, and meeting deadlines. She is always eager to learn new things and strives to achieve the best results possible.
Passionate About :
From childhood I am passionate about doing yoga and cooking. I like to stay fit and for that I do yoga every day. And whenever get a free time I try to make new recipes at home. I also like to explore new places. I think exploring places make us to meet different people and we learn a lot of good things from them. I like watching movies and feel relaxed after watching good movies.
I always listen to BK Shivani's speeches which make me perform well in office and personal life.They inspire me to give 100% at work & personal life.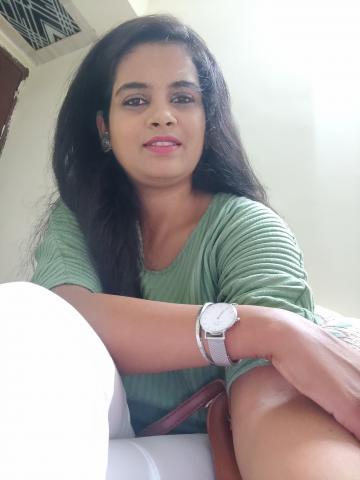 Hard-Working Badge,Client Focused Badge
Maryam Chauhan
Senior Software Engineer
She consistently tries to learn new things and she is a high performance-oriented person. She has very good relationship with the client and client is also happy about her work.
Charity :
Dr Sindhutai Sapkal Orphanage
Passionate About :
I am passionate about exploring and learning about new places and things.
Kindness and being kind is what inspires me to be in control at all situations and always be ready to help in need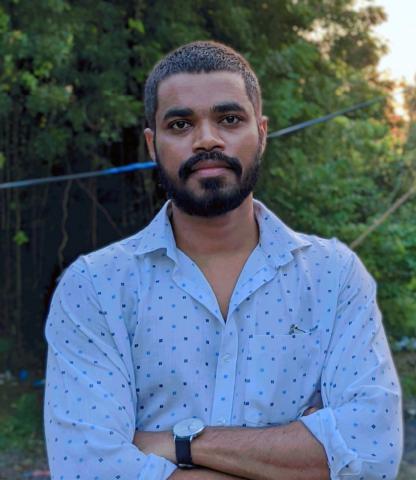 Hard-Working Badge
Akshay Lokhande
QA Engineer
Akshay joined us as a fresher and client is appreciating his work. It is self-explanatory that how much he has learned to achieve this thing in less time.I would like to appreciate his dedication towards the work and it will help him to achieve his future goals.
Charity :
Madhuban Vrudhashram.
Passionate About :
I am passionate about technology because technology has the ability to impact the lives of people and changes the way they work, learn, think, and communicate. The idea that something I create can impact someone across the globe now, or in the future is what drives my passion for Technology. Apart from technology, I love Photography, Cycling, Playing video games, and more importantly spending time with Friends and Family.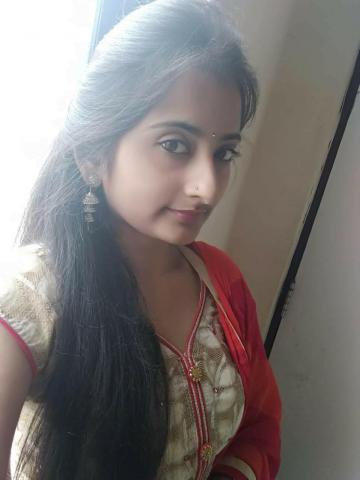 High Speed Learner badge
Nikita Savkare
QA Engineer
Nikita has talent to learn new things in very less time and present the things very well. She like to deliver work in quality.
Charity :
Dr Sindhutai Sapkal Orphanage 
Passionate About :
I've always had a passion for helping others and I love the idea of being considered a dependable person.My Parents are always here to support me in all the things I choose to do with my life. they give me freedom, which inspires me the most.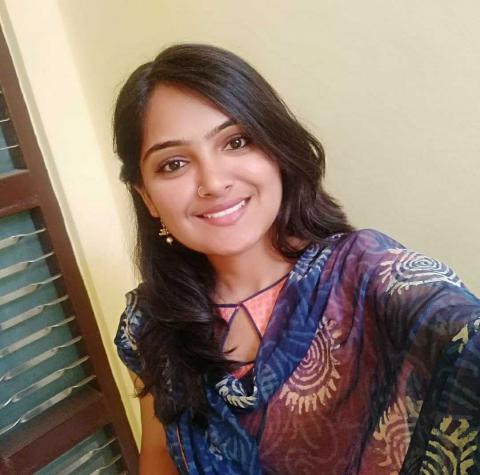 Hard-working badge, Client Focused Badge
Komal Dargude
QA Engineer
She is a good team player. All of us admire Komal's professionalism and dedication towards her work.
Charity :
Dr Sindhutai Sapkal Orphanage 
Passionate About :
I really enjoy drawing and painting. Being creative in my free time helps me feel more at ease and allows me to be more creative at work as well.
Mother Teresa and work she did towards poor, needy, orphans
(ex. sports, poetry, certain books, people, hobbies etc. might influence some people or that might be their passion)
Feel free to mention any incidents, places, people, thoughts, quotes etc which shaped you or should shape you at getting better at your work and life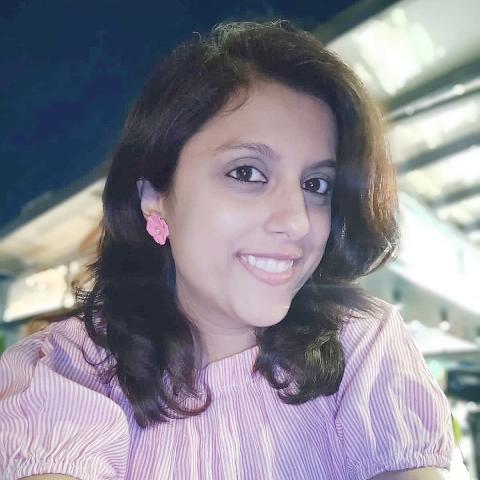 Hard working Badge , Leadership Badge
Ketki Badkhal
Digital Marketing Executive
Ketki is a gem, keeping the tasks organized, and handling many things. She has shown great efforts in DM, especially in social media marketing. 
Charity :
Pyaar foundation Animal
Passionate About :
Self-improvement and self-development in my life is one of my passions.
My parents have a huge impact on my life and are quite awesome. In every situation, I tried to match my mom's patience and my dad's never give-up attitude.They both inspire me.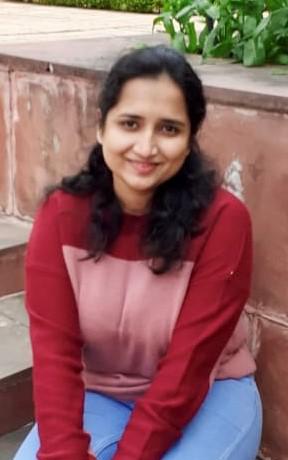 Integrity Badge , Work Ethics Badge
Krupanvitha Haridarisan
Sr. Software Engineer
We all admire Krupanvitha's dedication towards work.She is technically expert and always updated with new technologies.Her willingness to get into complex problems and find solutions out of it makes her more reliable asset.
Charity :
Pyaar foundation Animal
Passionate About :
Zeal to make a difference in whatever you do.
I really believe in simple living and high thinking.I idolise people like APJ Abdul Kalam and Sudha Murthy.I like their simplicity, honesty, humbleness and their attitude towards their work.I am trying to incorporate these qualities too. 
In future I would like to give back to the society the way Sudha Murthy does. I was highly inspired by her book  i.e. Three Thousand Stitches: Ordinary people Extraordinary lives.
Hard-working badge, Client Focused Badge
Sushil Okte
QA Engineer
I sincerely appreciate helping nature of Sushil where he has given KT to all QA of his team to speed up the things in our client project. He always takes ownership of his work and gives cent percent towards his task like a warrior.  
Charity :
Pyaar foundation Animal
Passionate About :
I am passionate about Traveling and spending time with friends
Things inspire me like Reading books, exploring new things, watching movies based on true stories.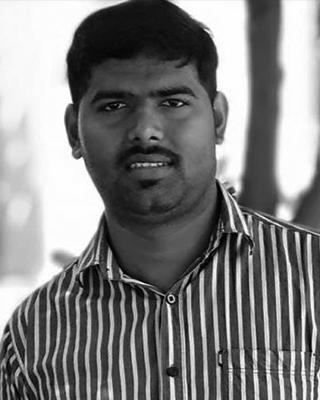 Hard Working Badge , Creative Badge
Pramod Mali
Sr. Software Engineer
Pramod has very high technical standards and frequently updates his own knowledge.I am both sad and grateful that he did so much work this past year, and proud of him detailing what needed to happen next in CompuMatrice so that he could get back to a normal amount of work.
Charity :
Snehalaya Foundation
Passionate About :
My inspiration is my family, friends, and colleagues are really good support in my career. In Compumatrice I continuously try to better myself and seek out opportunities to learn new skills and information. The client's appreciation email inspires my work. "Think Positive and positive things will happen."